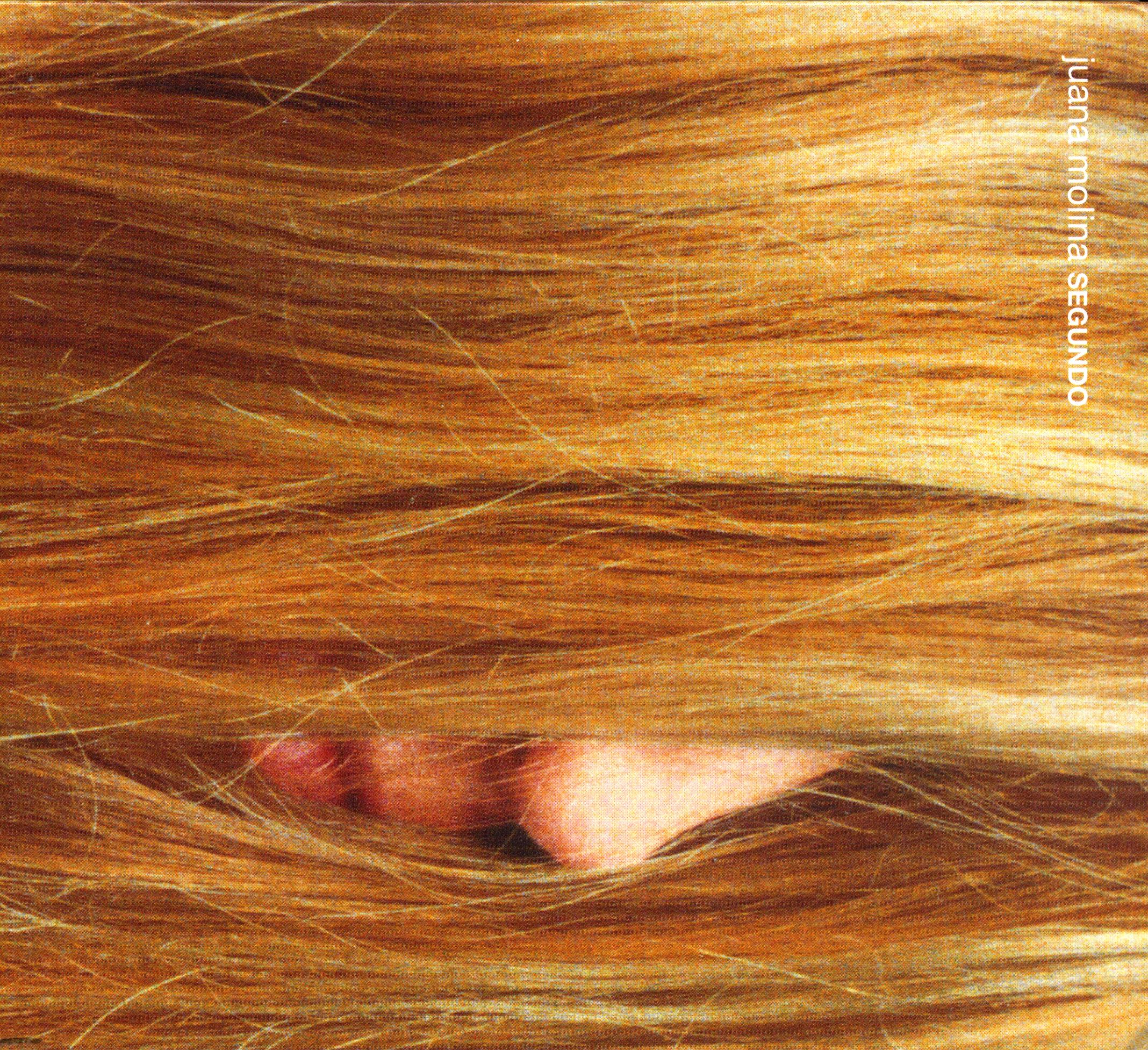 Bob Burnett:
What usually happens when a popular sitcom actor or stand up comedian makes a music album? Nothing that earth shattering, right?
I've discovered a wonderfully creative option to that trend—Juana Molina. Molina is best known in her native Argentina and throughout Latin America for her comedic role on a TV program called
Juana y sus hermanas
. Although comedy paved the way to her success, her first love has always been music—and thank goodness she returned to it given work like her album,
Segundo
.
Molina claims the inspiration for
Segundo
was that spot when
you are approaching slumber—a musical interpretation of the space when you are practically asleep but your mind is active and inventive. In fact, I'm writing this review while on an airplane, with
Segundo
on my iPOD, and just drifted to sleep for about three or four songs. What a pleasant nap enhancement it makes! It just kept hypnotically ambling about in my dreams.
I also dug around and found an interview where she was asked about her ability to create not just songs but atmospheric spaces. This is what she said:
"Larks Tongues in Aspic" by King Crimson was a huge influence. I was 9 when my father brought the record to me, and it blew out my mind, totally. I put a speaker here, another speaker there, lay down on the floor and played it over and over. I also listened to "Led Zeppelin II". They are very soundscaping records. I didn't listen saying, Oh what a wonderful guitar! Oh that keyboard, my god! It was just a whole thing, a song.
(I don't know about you but it's been quite awhile since I read about someone attributing
Lark's Tongue
era King Crimson as an influence; I guess I relate to that a bit because I was the teenaged version of Juana laying down between the speakers listening to that album--in many ways it was the Rosetta stone for me.
Lark's Tongue
percussionist Jamie Muir led me to Derek Bailey which led me to Anthony Braxton which led me to improvisation which led me to....eventually writing about Juana Molina on this blog.....)
Molina's voice is soft, calming, and easy to listen to. She sings mostly in Spanish with occasional English lyrics added. The melodies throughout are consistently warm and open. The music brings together piano, acoustic guitar and electronica/sound collage layering. Occasionally there are spacey background effects—a dog barking, drifting breezes, street sounds, deep bass tones. Amazingly, collaborator/producer Alejandro Franov's guiding hand made everything come together so that nothing in the varied mix is distracting or seems out of place.
Segundo
plays very well as an album—a body of interwoven songs that paint an overall picture. She mixes very pop-like but quirky song structures with ebb and flow instrumentals—at times I'm reminded of what I like so much about
what Robert Wyatt does
; marvelously creative albums that succinctly layer several octaves of his unique voice with warm but simple electronic sounds and understated percussion to create a landscape of sound colors.
I've discovered Molina has several other albums—most recently
Son
in 2006 and
Tres Cosas
before in 2003. When this plane I'm on lands in Los Angeles in a few hours I'm heading directly over to Amoeba Music on Sunset Blvd. for several hours of that joyous clickity-clack sound of fingers flipping CDs in bins. Hopefully I'll come across some more Juana Molina. Stay tuned.
(BB: Post Amoeba Music visit update. I picked-up two more Juana Molina discs—
Tres Cosas
and
Son
. I listened to
Tres Cosas
in the car while driving to Santa Barbara and it is great. I also got the re-issue of Betty Davis' first release--she was Miles Davis' wife and an inspiring influence to Miles'
Bitches Brew
era of music, Tied and Tickled Trio, Charlotte Gainsbourg, Tin Hat Trio's
Helium
release and a re-master of The Beach Boys
Pet Sounds
. I'm sure some of these will roll across c60 during the summer.)